'The ANC government has been zombified' – Malema after Nkandla judgment
Commander-in-Chief of the Economic Freedom Fighters (EFF) Julius Malema has vowed not to allow President Jacob Zuma to speak in Parliament again, adding that his party will stop him physically.
"Zuma must step down because he is no longer the president of this country'" Malema said in the wake of the Constitutional Court judgment on the public protector's report on Nkandla.
"If Zuma is continuing to stay in office' he leaves us no choice but to use practical ways to remove him'" Malema said.
He added the African National Congress (ANC) kicked him and other members out of the party due to their criticism of the ANC and their attempt to "speak truth to power".
"The ANC government has been zombified," Malema said.
Watch the video: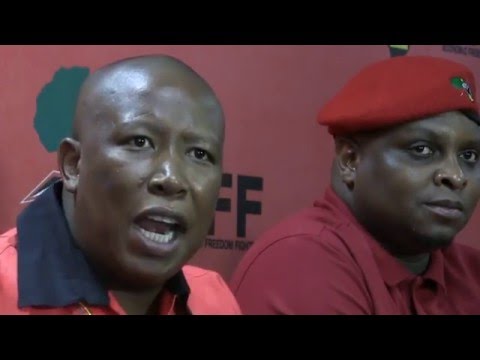 Source: TMG Digital
Book details