Why is the discovery of gravitational waves a big deal? Sarah Wild explains
Last week, as South Africans were following the 2016 State of the Nation and related drama, a significant scientific announcement was made: Scientists had detected gravitational waves.
If you have no idea what this means, don't worry – we didn't either. Multi-award-winning science journalist Sarah Wild, author of Innovation: Shaping South Africa through Science, has written an article in which she breaks down what this discovery means and why it is such a big deal.
Read the article:
This was perhaps the worst-kept secret in all of science: the detection of gravitational waves.

It has been seeping out of sources like leaky taps. But on 11 February, it was finally announced that scientists had detected gravitational waves.

Gravitational waves are distortions in space and time that – rather than the force of "gravity" – explain the dances of planets, stars and galaxies.

In 1916, in his theory of General Relativity Albert Einstein predicted the existence of these gravitational waves, linking space and time. Now, a century later, scientists from the California Institute of Technology, the Massachusetts Institute of Technology and the LIGO scientific collaboration called the media together to tell them what they have been anticipating for weeks.
If you still don't understand, watch this short film featuring the scientists involved explaining how this project worked to discover gravitational waves: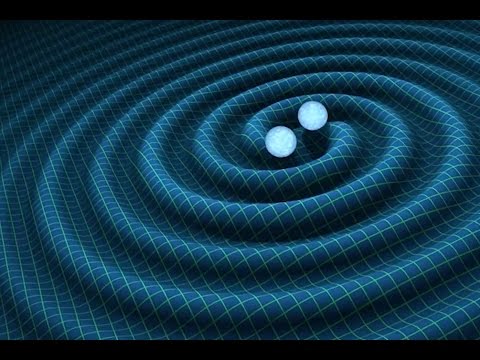 Also read:

Book details