"Hope is a Precious Commodity" – Kabelo Mabalane Explains Why He Chose to Document His Story (Video)
Kabelo Mabalane was recently interviewed by Leandi Kolver for Polity about his memoir I Ran For My Life: My Story and his experiences as a member of TKZ and overcoming his drug addiction.
In the video, Mabalane tells Kolver why he chose to write a book. He says that writing a book is not a thing he has always dreamed of doing, but he took hold of a series of opportunities that allowed him to document some of "the amazing highs and the amazing lows" of his life this far. He believes his story is one of hope, which he sees as "a precious commodity that we cannot afford to live one day without".
Mabalane goes on to speak about why growing up between Soweto and the leafy suburbs of middle-class Johannesburg was the best thing that happened to him – "it's helped me manage this awesome tension that is South Africa" without getting involved in the tension – and his journey to becoming a music superstar.
"The future looks bright," Mabalane says, when talking about his next steps, "and I believe my best days are ahead of me."
Watch the video: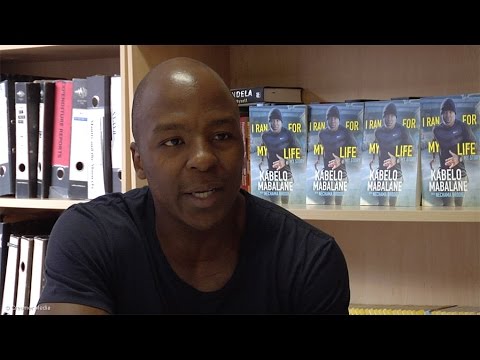 Book details