What If There Were No Whites In South Africa? Ferial Haffajee Explains the Title of Her New Book
A few months ago, Ferial Haffajee chatted to Ruda Landman about her new book, What If There Were No Whites In South Africa?, which is now on the shelves.
The provocatively titled book is the respected journalist's debut, and she explains to Landman where the title comes from.
"I've come to a point in my life where I want to think a little more deeply about what we're going to be as a nation and where we're going," Haffajee says, "to answer those questions, because I get asked them a lot, and make myself part of the voice of those voices, saying, 'here's our scenarios, here's what we could do'."
"So, if Van Riebeeck didn't come?" Landman asks.
"Then what would have happened? Not really," Haffajee says. "But even now, I think it is a debate in our society, which believes falsely that only if we had all the stuff whites have got, then everything would be cool. But actually that's not true. And it's often a debate formed on very wonky foundations, and I recognise it will be a difficult book to write, but I feel like the time is right for it."
Haffajee says the basis of the book is not opinion but research, with the aim of showing how much situations around property, pension, provident fund ownership have changed.
Watch the video: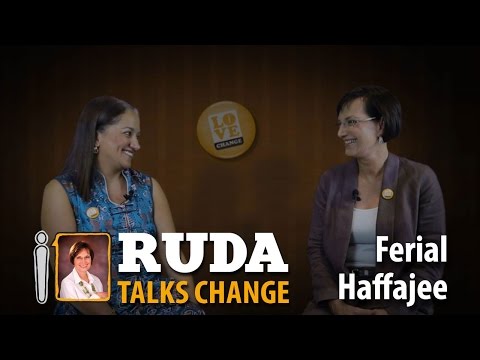 Book details