"The Problem is Bigger than Just Fees" – Frank Chikane Responds to #FeesMustFall and His Son's Arrest
Kgotsi Chikane, son of the apartheid activist Rev Frank Chikane, was arrested with five other student protesters outside Parliament on Tuesday.
Chikane, who is the author of The Things that Could Not be Said, No Life of My Own and Eight Days in September: The Removal of Thabo Mbeki, told eNCA he was not surprised at his son's involvement in the #FeesMustFall protests.
Chikane is concerned for his son's safety, but was aware of Kgotsi's leadership position at UCT and supports Kgotsi's activism.
Watch the video: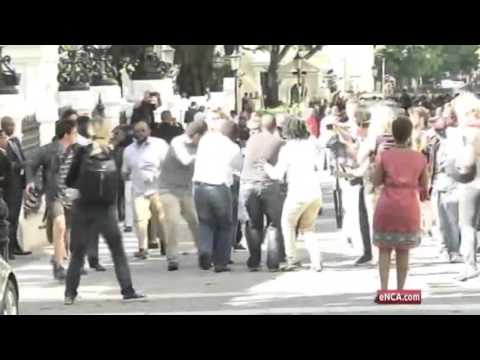 Chikane was interviewed ANN7 at Wits University about the student protests all around South Africa. He says, "The problem is bigger than just fees. The problem is that after 1994, we have not found a solution to deal with the legacy of apartheid. As a result, the poor people remain poor.
"When you talk fees you are talking poverty. The point is, we need a country where every child's future is not determined by the class of their parents."
Watch the video:

Also read:
Book details