Video: Mtutuzeli Nyoka Shares the Story of His Betrayal by Gerald Majola, His Childhood Friend
Mtutuzeli Nyoka was recently interviewed by Samm Marshall on Morning Live about his new book Deliberate Concealment: An Insider's Account of Cricket South Africa and the IPL Bonus Saga.
In the interview, Nyoka speaks about the memoir of his experience as CEO of Cricket South Africa and the fight to expose Gerald Majola for corruption while he was in office.
Nyoka describes his close friendship with Majola, with whom he played backyard cricket as a child. When he realised Majola was guilty of corruption, he says "Gerald had betrayed our friendship" and felt he had been led to betray his position and abuse his constituency.
Join Mtutuzeli Nyoka for the launch of Deliberate Concealment in Johannesburg on 27 August.
Watch the video: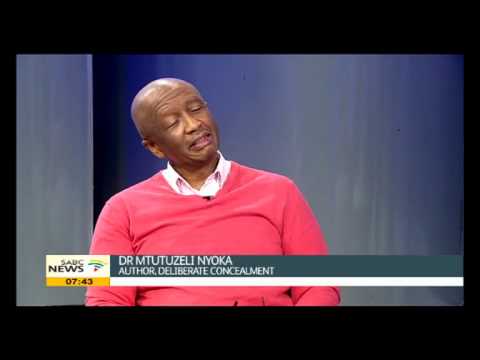 Related:
Book details