Julius Malema Does Not Have to Pay Back the Money Either – and says He "Forgives" Sars
The South African Revenue Service (Sars) withdrew its sequestration application against Julius Malema yesterday.
Barry Bateman, Eyewitness News reporter and co-author of Behind the Door: The Oscar Pistorius and Reeva Steenkamp Story, writes that Sars decided to withdraw the case owing to a lack of evidence.
Earlier this year the EFF leader's lawyers asserted that Sars' move to sequestrate Malema had been motivated by dirty politics.
Read the article:
In a surprise turn of events, South African revenue Service (Sars) has withdrawn its sequestration application for Economic Freedom Fighters (EFF) leader Julius Malema.

The revenue service was applying to have the political leader's sequestration declared final.

Just hours after counsel for Sars launched its application against him it informed the court that it was withdrawing the matter because of a lack of evidence.
Pretoria News reports that Malema told his followers after the proceedings in the Pretoria High Court that he forgave Sars for continuing the case against him.
Read the article:
Malema, in addressing a crowd outside court, said he had "forgiven" Sars for going after him. He urged his followers to support Sars as it was vital in providing for the poor.

Sars wanted Malema to be finally sequestrated, saying that the compromised the deal it had with him was off the table as he was not honest about the source he used to settle his debt and that he now owed the taxman around R31-million.
SABC Digital News shared footage of yesterday's events, when EFF members came out in full force to support Malema. Sars couldn't produce new evidence to support their claim that Malema had failed to disclose his assets.
Watch the video: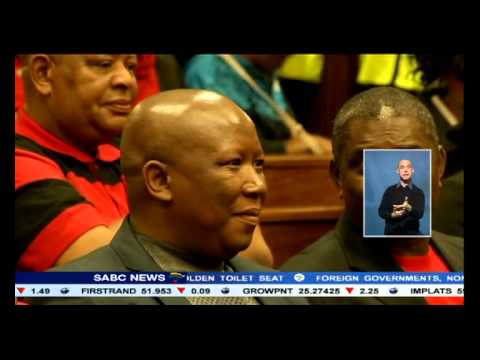 Related links:
Book details