The Peace Bus: An Incredible Initiative to Fight Xenophobia, Organised by Khaya Dlanga and Shaka Sisulu
Khaya Dlanga and Shaka Sisulu – two of the most influential people in the South African Twittersphere – have mobilised a group of 32 people to travel by bus from Johannesburg to Durban, where they will join a march organised by the KwaZulu-Natal provincial government in reaction to the raging xenophobic violence in the city.
The idea for the Peace Bus, as it has been dubbed, originated on Twitter just two days ago, with Dlanga calling on South Africans to show leadership where "our leaders won't". Within hours, Dlanga and Sisulu had teamed up to organise a return trip, with many seats sponsored. The short notice, unfortunately, meant that the bus could not be filled. However, Dlanga and Sisulu both stressed that waiting is not an option, as the violence would not wait and could only get worse.
The march is set to start at 10 AM this morning, departing from the Curries Fountain to the City Hall and led by the Premier of KwaZulu-Natal and Mayor of eThekwini. The hashtag #PeaceBus has been trending on Twitter all morning, with people congratulating Dlanga and Sisulu for taking action instead of talking about it on social media (as we tend to do).
Dlanga, whose latest book To Quote Myself was recently published, explains why they decided to do something: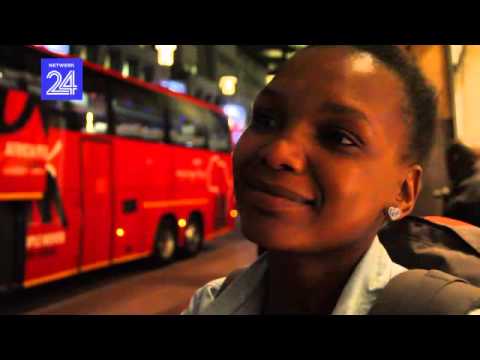 EWN also interviewed Dlanga and Sisulu, as well as their fellow activists on the Peace Bus. Read the short article, and watch the video clip:
Both Dlanga and Sisulu say their instincts refuse to allow them to keep quiet about the brutality on fellow Africans.
Follow #PeaceBus and #No2Xenophobia on Twitter to keep updated:
Book details