Jo-Anne Richards' The Imagined Child Launched at Time of the Writer 2013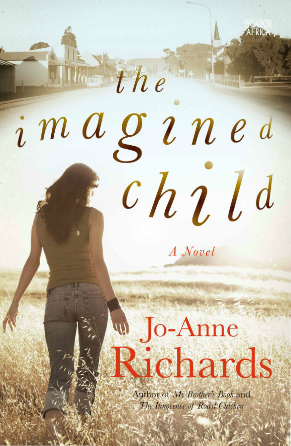 Jo-Anne Richards' fifth novel, The Imagined Child, was launched on Friday at the 16th annual Time of the Writer International Writers Festival, following a moment of silence for world-renowned Nigerian author Chinua Achebe who had passed away earlier in the day.
Andrea Nattrass, publisher for Pan Macmillan SA, thanked everyone for attending and quoted Anton Harber who said of Richards' latest book: "She jumbles together the best and the worst of humanity, so that in the end one is not certain which is which. It is all firmly located in a South Africa that is both unnervingly familiar and yet full of surprises. This is her fifth novel, and maybe her best yet." Nattrass explained that as a publisher, "hundreds of manuscripts" cross her desk. But she said that after half an hour of reading The Imagined Child, she realised it was "a gem".
Taking the microphone from Nattrass, Richards explained that her book is about "our most basic, most formative relationships, the ones we have with our parents". She said it focuses on the "unattractive urges we do not like to admit to".
She said the book makes the point that the extent to which we are able to forgive our parents for what they did/did not do, determines what kind of adults we are, and what kind of parents we ourselves become. "How far back do we blame?" she asked.
She said she intends the story to resonate with a national South African narrative too. She noted that her protagonist, Odette, tries to escape the vicissitudes of urban life by moving to a small town, only to discover that it is not simpler there, as she had hoped. Instead Odette finds herself enmeshed in a mass of conflicting loyalties. She has to confront the uncomfortable fact that one has "to take responsibility for one's own past, present and future".
Richards dedicated her book to both of her parents, whom she said she has lost in the last two months. She thanked them for giving her "a happy childhood", saying she was forced to "use her imagination" when it came to visualising unhappy ones for her characters. She thanked Andrea Nattrass for being "the best publisher ever".
* * * * * * * *
Facebook gallery
Book details