Greg Mills, Author of Agriculture, Furniture & Marmalade, Expresses His Passion for Motor Racing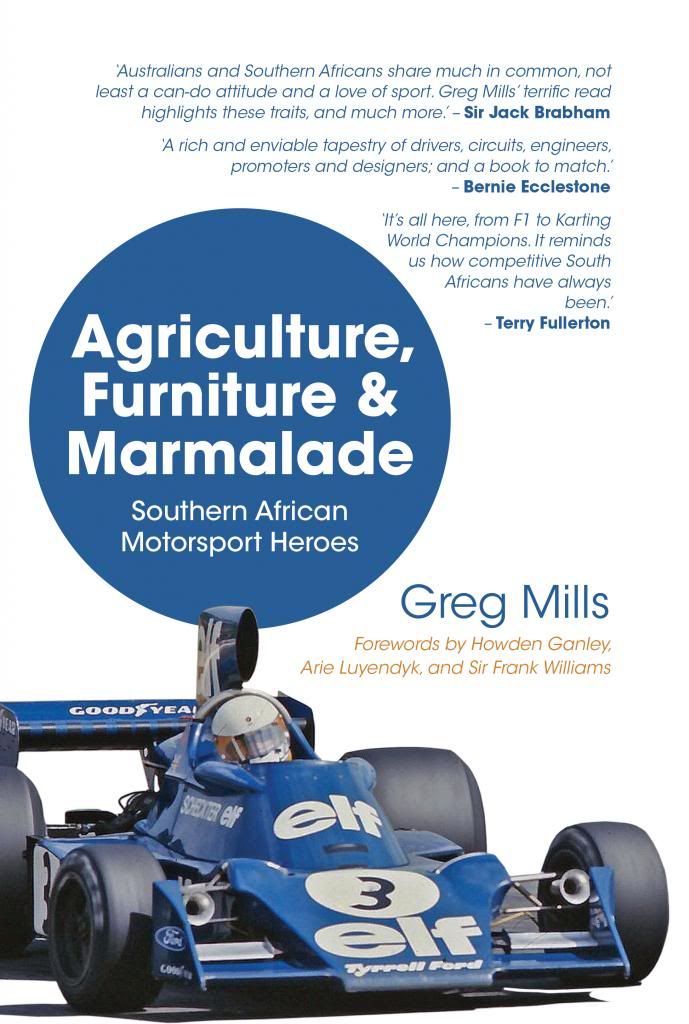 In an interview with Bruce Dennill of the Citizen, Greg Mills, author of Agriculture, Furniture & Marmalade: Southern African Motorsport Heroes, spoke about how being from a family involved in the sport of motor racing made him keen to get into the field, although he and his brother were not pushed into it.
He also discussed how the era that produced some of the country's greatest racing heroes was a golden one, and how the country has "produced a disproportionately high number of great drivers". He says: "In any sport, only a tiny percentage of participants can make it at international level, and we tend to forget the rest of those involved. We've consistently delivered performers from a small competitive base."
"MOTORSPORT is all about foundations," says Greg Mills, grandson of Grand Prix racing driver William Arthur Frank "Billy" Mills and author of Agriculture, Furniture & Marmalade, a celebration of nearly a century's worth of South African motorsport and many of the marvellous characters involved in it.

"South Africa has had car assembly and manufacturing industries for decades. Cars became a lifestyle, which impacted on economics, which meant that education and development of technology became important, resulting in a system that produced a lot of engineers, who then designed more cars," Mills says.
Book details