Lawrence Anthony Featured in Latest Issue of Australia Geographic Outdoor Magazine
A feature on the late Lawrence Anthony, who co-wrote The Last Rhinos: My Battle to Save One of the World's Greatest Creatures and The Elephant Whisperer with Graham Spence, appears in the January/February edition of Australia Geographic Outdoor Magazine.
Anthony, who was known for his work in animal conservation, passed away last year but his foundation, the Lawrence Anthony Earth Organization, is continuing his legacy.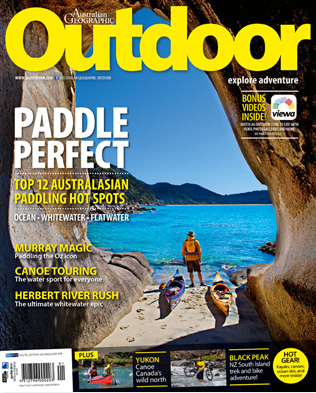 Never forgotten

Lawrence Anthony saved the animals during the Gulf War, and was integral to the fight for the survival of the rhino in Africa.
Book details
The Elephant Whisperer: Learning About Life, Loyalty and Freedom From a Remarkable Herd of Elephants by Lawrence Anthony, Graham Spence
EAN: 9780330506687
Find this book with BOOK Finder!
Image courtesy Australia Geographic Outdoor Magazine