Brampton Suggest Wine Pairings with Recipes from Marlene van der Westhuizen's Abundance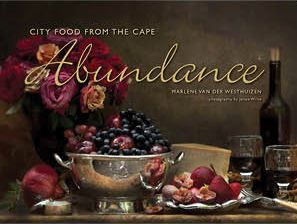 Brampton Wine Studio has suggested wine pairings for two recipes from Marlene van der Westhuizen's new cookbook, Abundance.
They recommend that beginner cooks prepare Van der Westhuizen's tomato tarts with pesto and pair it with a fresh Brampton Sauvignon Blanc 2012. Cooking connoisseurs can try their hand at the recipe for ginger-poached pear and brandy tart and enjoy it with Nederburg Winemasters Reserve Noble Late Harvest 2011.
If sharing is caring then Marlene Van Der Westhuizen has certainly opened her heart with her latest cookery book, Abundance.

Brimming with luscious photos by Johan Wilke, it abounds in mouth-watering delights and little heartfelt suggestions on ways to enjoy her food and to live fully in the Mother City.
Book details