Q & A: Marlene van der Westhuizen Talks About Abundance and Her Love of Tripe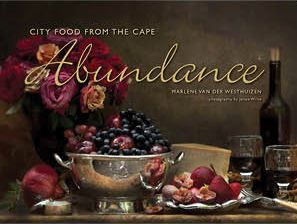 Neverending Ellipsis reviewed Marlene van der Westhuizen's Abundance: City Food from the Cape and interviewed her about this new cookbook.
Finding it a joy to cook from, the blogger stated that the recipes in the book seem to contain that mix of Cape Town leisure and French charm that Van der Westhuizen is renowned for, and asked Van der Westhuizen how different South Africans are from the French when it comes to food.
Van der Westhuizen also talked about her early memories of food, and how she decided on a cooking career.
How much of a French influence is there in your recipes?
There is no denying my penchant for French rural food. At this stage of my life I do not think I do a single dish without borrowing a little from the French.

How do South Africans compare with the French? Do we take food seriously enough or perhaps too much?
If I have to use the general interest of the food enthusiasts that travel through my kitchen in the Auvergne, I can safely say that we all take a lively interest in food as well as the way that it is prepared. We are quite on par with the French.
Book details