Jonathan Jansen: The Colonial Fantasy of White Minority Owned Land Lives On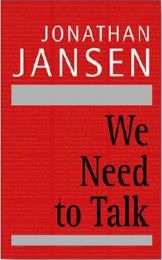 In his latest column, Jonathan Jansen responds to the claims made by Pieter Mulder, Deputy Minister of Agriculture, Forestry and Fisheries, who caused an uproar when he said that black people have no claims to large tracts of land in South Africa, because "whites got there first".
Jansen, author of Great South African Teachers, criticises Mulder for his use of the word "Bantu" and his insensitivity to the history of land ownership in South Africa:
When Agriculture, Forestry and Fisheries Deputy Minister Pieter Mulder last week made the claim in parliament that blacks had no legitimate claim to large tracts of land in South Africa because whites got there ahead of them, he pressed all the right buttons of the black elite.

A seething President Jacob Zuma could hardly contain himself, nor could a sizeable number of media talking heads, as they choked on their cereal the next morning.

Mulder got what he wanted – a momentary place in the spotlight for an insignificant right-wing outfit in the country.
Book details