Oprah to Visit "Transformed" UFS, Collect Honorary Doctorate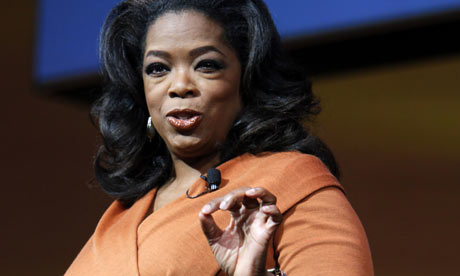 Last week, Jonathan Jansen announced via Twitter that the world's most famous talk-show host, Oprah Winfrey, would be visiting the "transformed" University of the Free State later this month. Winfrey, who has officially retired from The Oprah Winfrey Show following her 25 May finale, is said to be arriving in South Africa on 24 June.
You heard it here first… On 24 June Oprah Winfrey lands on the campus of the University of the Free Stateless than a minute ago via Twitter for iPhone
Favorite
Retweet
Reply
Jonathan Jansen
JJ_UFS
Talk show host and media magnate Oprah Winfrey will visit the University of the Free State this month, apparently because she is impressed by its transformation.

Prof Jonathan Jansen, vice-chancellor and rector, said Oprah approached the university three weeks ago to organise a visit.

He broke the news about her visit on Twitter yesterday morning.
UFS has also awarded Oprah an honorary doctorate which she will collected during her stay in South Africa. The doctorate Oprah will receive is co-incident with Jansen's field of expertise, that of education:

The University of the Free State (UFS) confirmed on Thursday that world famous talk show queen Oprah Winfrey will be visiting the Kovsie campus on June 24.

According to Die Burger, Winfrey will receive an honorary doctorate in education from the UFS.

UFS spokesperson Lacea Loader declined to elaborate about the visit.
Book details
Photo courtesy the Guardian