Lawrence Anthony is The Elephant Whisperer (Video)
When South African conservationist Lawrence Anthony was asked to accept a herd of "rogue" elephants on his reserve at Thula Thula, KwaZulu Natala, his common sense told him to refuse. But he was the herd's last chance of survival – notorious escape artists, they would all be killed if Lawrence wouldn't take them.
He agreed, but before arrangements for the move could be completed the animals broke out again and the matriarch and her baby were shot. The remaining elephants were traumatised and very angry. As soon as they arrived at Thula Thula they started planning their escape…
As Lawrence battled to create a bond with the elephants and save them from execution, he came to realise that they had a lot to teach him about love, loyalty and freedom. Set against the background of life on the reserve, with unforgettable characters and exotic wildlife, The Elephant Whisperer is a delightful book that will appeal to animal lovers everywhere.
Watch a video on Lawrence Anthony's rehabilitation of elephants from "problem backgrounds":

*
*
About the author
* Owner and longstanding head of conservation at Thula Thula game reserve, the oldest private wildlife reserve in the Province of Kwa-Zulu Natal, South Africa.
* Personal wildlife focus is the African Elephant. Lawrence's unique relationship with wild Elephant on Thula Thula has attracted international interest and seen him named as The Elephant Whisperer in the media. His initiatives have resulted in the successful rehabilitation of problem herds and traumatised individuals.
* Primary conservation focus is the education and involvement of remote, rural African communities in conservation and environmental awareness.
* Conducted the internationally acclaimed rescue of the Baghdad Zoo during the onset of the coalition invasion of Iraq in April 2003..
* Founder THE EARTH ORGANIZATION, a privately registered, non-profit, international society, the purpose of which is to protect the environment and enhance the survival potential of all life forms, through education, action, and example.
* Negotiated a groundbreaking cease fire against conservationists and game rangers with the Lord's Resistance Army, [LRA] a Ugandan rebel army who occupied the Garamba National Park in the North East of the Democratic Republic of Congo, [DRC] threatening the protection of the critically endangered Northern White Rhino and pygmy Gongo giraffe.
* Lawrence's life and work have also been the focus of TV, Radio and Newspaper articles around the world, as well as numerous magazines, including Readers Digest, The Explorers Journal, Men's Journal, Shape Magazine, Elle Magazine, The Smithsonian, Africa Geographic, and others.
* His book "Babylon's Ark" which tells the true story of the war-time rescue of the Baghdad Zoo was released in New York on March 6th 2007. Here's a video clip covering the rescue: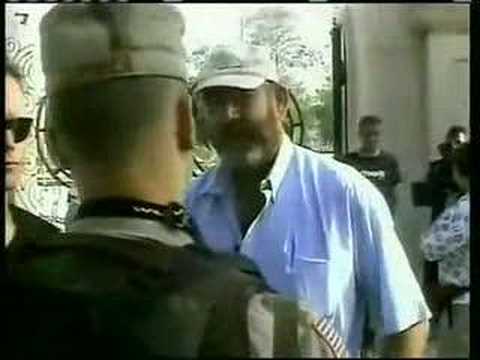 The story of the Zoo rescue is currently being developed into a major Hollywood movie production under the title "Good Luck Mr Anthony."
Book details